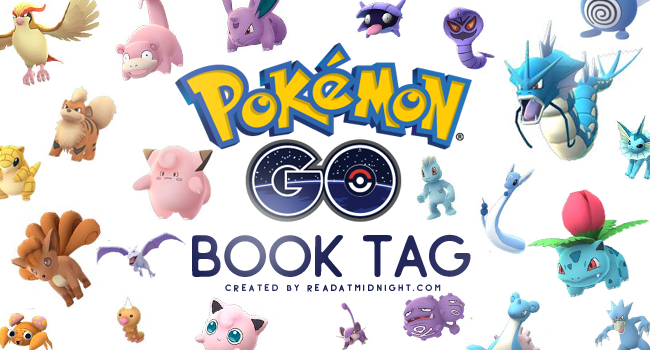 Tag created by Aentee @ Read At Midnight.
This looks like so much fun! Links are to my reviews, except in the case of upcoming releases, where the links are to the Goodreads pages for the books. 🙂

I'm not sure I can pinpoint one? But my fourth grade teacher read to our class regularly to promote reading, and the books that really stayed with me were Into the Land of the Unicorns by Bruce Coville and Holes by Louis Sachar.
The His Dark Materials Trilogy by Philip Pullman. It's been a while since I've read it, but the characters stayed with me for a long time after reading the series. I'm still not over that ending. 😥 I own the omnibus edition pictured above.
I feel like this encompasses a lot of super popular fantasy series that are by/about cishet white women, not to mention Problematic(TM) on various levels: Throne of Glass, A Court of Thrones and Roses, Red Queen, The Lunar Chronicles, Girl of Fire and Thorns, The Mortal Instruments and spin-offs (I read the first 3 books of TMI and lost track and never looked back tbh), etc.
I'd rather read diverse fantasy series, especially ones that are underexposed.
Hmm, I guess I'll say Prophecy by Ellen Oh, which is the first book a historical fantasy trilogy set in a Korean-inspired alternate world. It has the standard fantasy fare: a prophecy, a chosen one, a quest for magical objects, a dragon, etc. I loved its portrayal of family bonds and friendship.
The Crown of Stars series by Kate Elliott. I bought the books a while ago and they're sitting on my shelf, I just haven't gotten around to them. Each book is like 800 pages and there are 7 books, so they're longer than even the Harry Potter series, page-count-wise.
Way too many, I'm up reading all the time…Oh, I know.
Green Island by Shawna Yang Ryan. I was up until around 4 am reading it, oops. It's one of the best fictional representations of 20th Century Taiwanese history that I've ever read, and it was an emotional experience for me because of my family's connection to that history.
Sefia and Archer from The Reader by Traci Chee. I liked that their relationship was developed from the ground up and had real substance to it beyond superficial attraction. I gushed about them a bit more in my review (see the hyperlink).
I feel like very few of the diverse series I've read have any spin-offs. I'd love for Grace Lin to write more books in the Pacy Lin series since those are among the few middle grade books with Taiwanese American representation. 🙂
Malinda Lo's A Line in the Dark, which is coming out October 17th this year. She'd mentioned working on a new book around two years ago (I think?), in a different genre from her previous books, which are SFF. Once the word came that it would be a mystery YA with an Asian American protagonist, my excitement grew by leaps and bounds because there aren't many Asian characters in the mystery genre, and I'm always eager for more Asian American protagonists in contemporary YA. And of course, because it's Malinda Lo, we're gonna get queer girls. 🙂